Garage door repair services don't have to cost a fortune. In fact, there are a lot of simple ways that you can save. Try putting the following tips into action to keep the cost of any future garage door repairs down as much as possible:
1. Focus on maintenance. The best way to minimize repair costs is by preventing problems from happening in the first place. You can do that by properly maintaining your garage door. If your door is more than a few years old, you should consider signing up for a maintenance plan with a local garage door company. They can make sure that it is properly lubricated and that all of the parts are working correctly, helping to minimize the risk of problems occurring.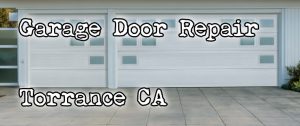 2. Address problems right away. If you notice a problem with your garage door, contact a repair company immediately. Avoid the temptation to put off making repairs. Not only can a broken garage door be dangerous but holding off on repairs can also wind up increasing the amount of money that you have to spend to get your garage door fixed. It is always best to address problems while they are small and inexpensive to repair rather than letting them go.
3. Compare prices between garage door repair companies. Contact a few different companies in your area before deciding which one to hire to make the repairs. Just make sure to double check that each company you contact is well-respected in your community and that they offer high-quality service. After all, a low price only translates into a good deal if the repairs are done promptly and correctly.
These three tips can help you save money on garage door repair services, keeping the cost of repairs as low as possible. By properly maintaining your garage door, taking care of problems the minute that you notice them, and getting quotes from multiple companies, you can get your garage door back in working order without having to spend a ton of money in the process.